Hey Eavesdroppers, this week were joined by Jonathan and Chaney from Idiocalypse, for a little Swapcast.
It was a nice change of pace for us to have such a wide ranging conversation and get some current perspectives on the situation in the US that you won't hear on the BBC.
Please check out the links below to find the Idiocalypse podcast, YouTube Livestreams and social media links. Support your alternate media creators!
Idiocalypse Website:
https://www.flow.page/Idiocalypse
Idiocalypse YouTube Channel:
https://www.youtube.com/c/TheIdiocalypse
Topics mentioned with Jonathan and Chaney... Change.org, States Rights, 2nd Amendment, Chinese Media Influence, Censorship, Mesut Ozil, One Child Policy, Godless Society, NXIVM, Keith Raniere, Alison Mack, The Jesuits, The Apocryphal Texts, Gnostics, Plant Medecine, Ancient Mystery Schools, Magic Mushrooms, Ayahuasca, Prohibition, The War On Drugs, Ritual, Cancer, Big Pharma, Smoking, Nicotine, Global Agenda, George Carlin, Celebrity Imposters, Morgan Hendrix, U.S Election, Trump, Voter Fraud, Secret Societies, The American Spirit, Big Tech, Election Interference, Self Sufficiency, Tartaria, Alternative History, Destruction of Heritage, Mayan Civilisation, Scarcity, Media Disengagement, ...
After our chat with Idiocalypse, we went through the usual Housekeeping, a little Rona News and played silly SFX.
Producer Credits for Episode 159: Nomae NosNoj, Tamborista 2020, Gav Scott and Anon.
Message us here....follow, like, subscribe and share. (comments, corrections, future topics etc). We read out iTunes reviews if you leave them.
Get your newly launched Merch from 
Find out how to become a Producer here...
Become a Producer!
The Amish Inquisition is 100% supported by YOU.  NO Ads, NO Sponsorship, NO Paywalls. We really don't want to suckle at the teat of some faceless corporate overlord. But that is only avoidable with your help!
Join your fellow producers by donating to The Amish Inquisition via the PayPal button on our website, simply donate whatever you think the show is worth to you.
If you find the podcast valuable, please consider returning some value to us and help keep the show free and honest.
Comments (2)
To leave or reply to comments, please download free Podbean or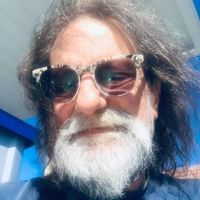 stuff on this one. I hope you're all doing well, the stuff I'm seeing about the situation over there is frightening. But I appreciated the ambiance of this, still touching the disturbing subjects but keeping a humorous element and the usual esoteric tangents. Well done guys and I gotta check out Idiocalypse.
@FullMetalKetoAF
:
Hey there my Amish brothers, it's been a while since I caught your podcast because of insanity in California but I wanted to say I'm really enjoying this one. Great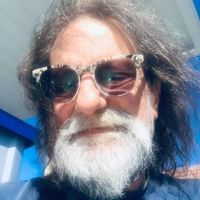 Hey there my Amish brothers, it's been a while since I caught your podcast because of insanity in California but I wanted to say I'm really enjoying this one. Great